Top 10 Trending Celebrity Engagement Rings
In the world of glitz and glamour, celebrity engagements often become the talk of the town. Beyond the love stories and red carpet appearances, it's the dazzling engagement rings that capture our attention. From classic solitaires to unique and extravagant designs, these rings set trends and influence jewelry choices around the globe. Let's dive into the top 10 trending celebrity engagement rings that have stolen the spotlight.
1. Hailey Baldwin's Oval-Cut Stunner (Justin Bieber): Hailey Baldwin's engagement ring from pop sensation Justin Bieber features a mesmerizing oval-cut diamond set on a simple band. The timeless elegance of this design has sparked a resurgence in the popularity of oval-cut diamonds.

2. Meghan Markle's Trilogy Ring (Prince Harry): The Duchess of Sussex, Meghan Markle, received a trilogy engagement ring from Prince Harry. The ring features a center cushion-cut diamond flanked by two smaller diamonds, symbolizing past, present, and future. This classic yet meaningful design has inspired many engagement ring choices.

3. Ariana Grande's Unique Diamond and Pearl Engagement Ring : Songstress Ariana Grande's engagement ring is a one-of-a-kind piece featuring a large pear-shaped diamond alongside a pearl. This unique and personalized design has ignited a trend for unconventional and meaningful engagement rings.

4. Beyoncé's Emerald-Cut Elegance (Jay-Z): Beyoncé's engagement ring from Jay-Z boasts a stunning 18-carat emerald-cut diamond. The clean lines and sophisticated look of emerald-cut diamonds have become increasingly popular, echoing Queen Bey's iconic style.

5. Sophie Turner's Double-Band Diamond Ring (Joe Jonas): Game of Thrones star Sophie Turner received a double-band engagement ring from Joe Jonas. The distinctive design, featuring a unique combination of bands and diamonds, has set a trend for those seeking a modern and edgy flair.

6. Amal Clooney's Timeless Emerald-Cut Diamond (George Clooney): Human rights lawyer Amal Clooney sports a timeless emerald-cut diamonds engagement ring from George Clooney. The simplicity and elegance of this design have contributed to the enduring popularity of emerald-cut diamonds.

7. Katy Perry's Flower-Shaped Cluster (Orlando Bloom): Katy Perry's engagement ring from Orlando Bloom is a blooming masterpiece, featuring a floral-inspired cluster of diamonds. This nature-inspired design has sparked interest in unique and artistic engagement rings.

8. Kim Kardashian's Cushion-Cut Classic (Kanye West): Reality TV star Kim Kardashian's engagement ring from Kanye West is a classic choice with a modern twist. The cushion-cut diamond on a thin band has become a sought-after style for those who appreciate both tradition and contemporary aesthetics.

 

9. Jennifer Lopez's Emerald-Cut Beauty (Alex Rodriguez): Jennifer Lopez's engagement ring from Alex Rodriguez is a showstopper, featuring a large emerald-cut diamonds. This choice has fueled a resurgence of interest in emerald-cut diamonds, known for their clarity and sophisticated appeal.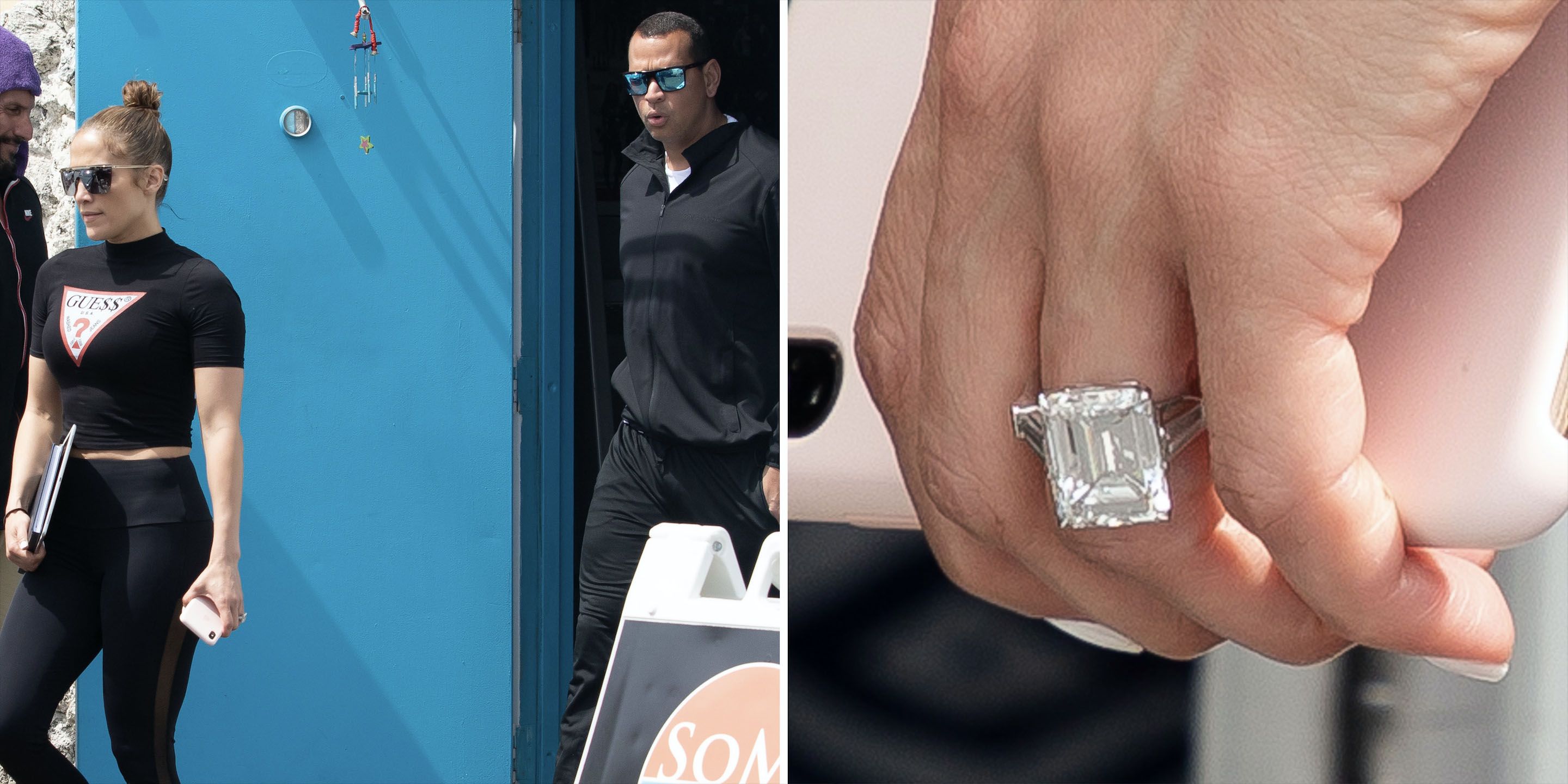 10. Priyanka Chopra's Cushion-Cut with Tapered Baguettes (Nick Jonas): Actress Priyanka Chopra's engagement ring from Nick Jonas is a stunning combination of a cushion-cut diamond and tapered baguettes. This unique blend of classic and contemporary styles has inspired couples looking for a timeless yet distinctive design.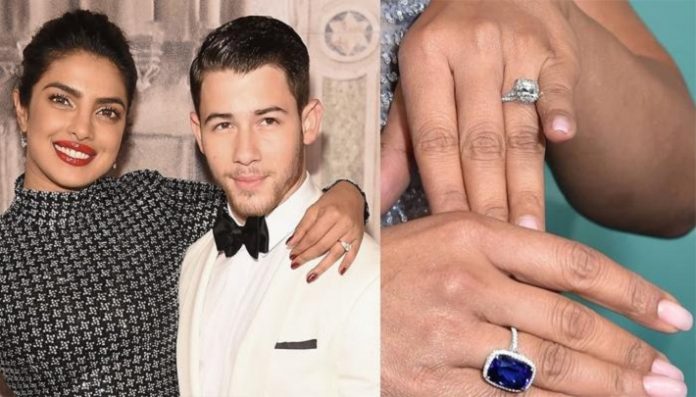 In Conclusion:
Celebrity engagement rings not only symbolize love and commitment but also serve as trendsetters in the world of jewelry. From classic designs to personalized and unconventional choices, these rings have influenced the preferences of couples around the world. As we continue to follow the love stories of our favorite celebrities, we eagerly anticipate the next stunning engagement ring to grace the headlines and captivate our collective imagination.